Last Week we got back on track picking a whole bunch of winners, ultimately going
3-1
with three correct eliminator picks, bringing our season record to
11-9
. Apparently, betting on the Bills or the Panthers is really difficult. We'll stay away from the Bills this week because they're on a bye, but I'm gonna hop right back on the Panthers bandwagon this week.
Eliminator Picks
: Green Bay Packers, Dallas Cowboys, New Orleans Saints, and Carolina Panthers (if you're desperate).
Even Though I Did Not Draw This, This is What My Artwork Looks Like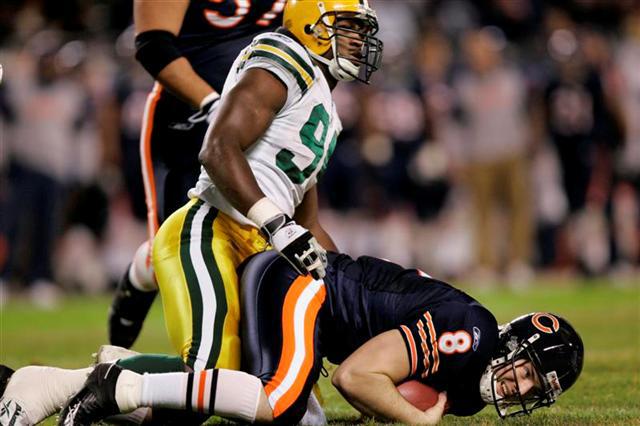 Carolina Panthers (-3) vs. Washington Redskins:
Got burned by Carolina last week, but they will bounce back against a Redskins team that got exposed last week against Philadelphia. Plus, Washington is switching quarterbacks from "Sexy Rexy" Grossman to John Beck. It won't be pretty but Carolina should pull out a squeaker against the 'Skins.
Final Score: Carolina 25, Washington 20
St. Louis Rams (+13) @ Dallas Cowboys:
St. Louis is not going to win this game, but I don't trust the Cowboys to beat anyone by 13 points, and especially not when they will be turning to backup running backs Tashard Choice and DeMarco Murray behind what has been a shaky offensive line. Give me the Rams, who will rejuvenate their season in the second half, and the points.
Final Score: Dallas 27, St. Louis 17
Baltimore Ravens (-8.5) @ Jacksonville Jaguars:
Unlike the Cowboys, the Ravens have the pieces to demolish teams, particularly on defense. I wouldn't be surprised if the Baltimore defense outscores the Jacksonville offense by themselves. Blaine Gabbert will get many "welcome to the NFL" moments brought to him by Ray Lewis, Terrell Suggs, Ed Reed, and the rest of the mean Baltimore D. Unfortunately, there will be no other games to turn to during this debacle on Monday night so have a backup plan for the night if you would like to watch something interesting (perhaps Big Bang Theory).
Final Score: Baltimore 26, Jacksonville 9
Pittsburgh Steelers (-4) @ Arizona Cardinals:
Cardinals quarterback Kevin Kolb has not shown me enough to believe that he can beat a veteran defense like the Steelers. Pittsburgh will not beat themselves in this game turning the ball over, and wide receiver Mike Wallace is going to abuse Cardinals rookie cornerback Patrick Peterson all day for multiple big plays. I'll give the four points and take the Steelers continuing to show that they are not "too old."
Final Score: Pittsburgh 30, Arizona 17