Now that Euro 2012 is in the America-friendly "win or go home" stage of the tournament, it's only fitting for us to compare each team to an American Sports team, starting with today's combatants: Czech Republic and Portugal. And yes, there's a LeBron James reference.
Czech Republic's American Team Doppelganger: The San Diego Chargers
: The Czech Republic have been consistently underachieving even before they were the Czech Republic. Before their independence, the nation formally known as Czechoslovakia had been ranked as highly as number two in the world, but failed to make an impression on the prestigious European and global tournaments, a lot like the 14-2 San Diego Chargers that bowed out of the playoffs the first opportunity it could. Also, both teams' best players wear a helmet.
Portugal's American Team Doppelganger: The LeBron James-led Cleveland Cavaliers:
The Cavaliers had the biggest superstar in every game they played in LeBron James
and Portugal has its LeBron James in Cristiano Ronaldo. Both are physically imposing and are arguably the most talented players in their respective sports. Like the LeBron-led Cavaliers, Portugal is a defensive-minded team that relies on its superstar for all offensive production. The supporting cast for both star players has more questions than answers surrounding them, keeping the superstars from their championships.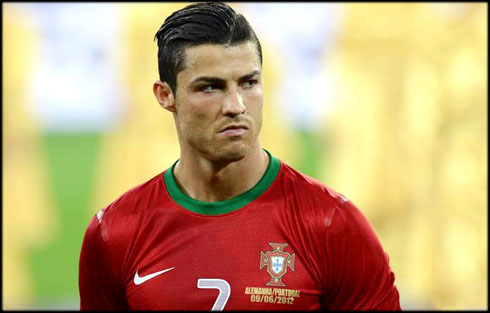 Prediction:
When the goalie is the best player on your team in the Stanley Cup playoffs, the team always has a chance. The same cannot be said for soccer. Sure it helps, but soccer does not have line changes to keep the players in front of the goaltender fresh like hockey does. Czech goaltender Petr Cech (pronounced 'Czech') has the task of keeping his defenders organized and effective for 90 minutes despite having arguably the best player in the tournament, Cristiano Ronaldo, in constant attack-mode. Unfortunately for the Czechs, Ronaldo is in form having scored twice against the Dutch in the final game of the group stage, and should carry the momentum over to today's game, spelling the end to the unlikely run of the Czechs.
Portugal 2 (Ronaldo, Nani), Czech Republic 0