Round one has come and gone and to say it was an unusual first round would be an understatement. Zero running backs taken (first time since '63), 18 of the 32 picks were either offensive or defensive lineman (including first seven picks), 3 offensive guards drafted in the first round. Lots of guys who wore T-shirts in the pool became studs with fancy duds.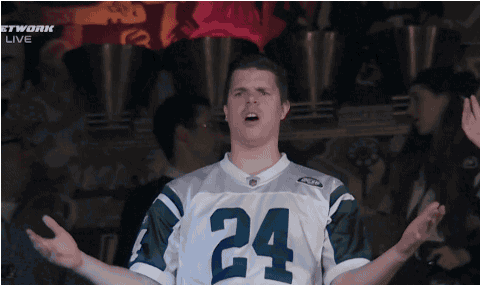 It wouldn't be an NFL Draft without booing Jets fans
Calm Down, Jets Fans:
I was among the many who ridiculed the Jets second selection of the first round in Sheldon Richardson. But then I took a minute and composed myself and then realized that they did what I wanted my Chargers to do: select the best player on their board regardless of position. The Jets need good players. And if that means they have a dominant defensive line, so be it.
How Awkward Was This?
Leave it to Bill Belichek to rain on a media-friendly parade. The NFL had a plan for a tribute to Boston. Had a special jersey made for the draft pick to receive, and everything. Then, Belichek trades the pick. A Boston tribute with no Boston team present. Classic Belichek
So True, Bills fans
Condolences to Bills Fans:
They're saying they like the pick and I'm glad that they can rationalize things so easily, but let's be serious. This pick was a disaster. "Worst non-Oakland pick in years" -Todd McShay. That says it better than I ever could. Simply terrible.
Chance Warmack Belly
The Titans Landed a Marketing Goldmine:
If I was in the Tennessee Titans marketing department, I would be organizing a "Who can wear it better" contest with their first round Pick Chance Warmack. His belly shirts were legendary at Alabama, and both male and female fans alike should partake in a contest to imitate/dominate the belly shirt contest. Would be a heated contest of hotness and hilarity. But alliteration aside, he might be the safest draft pick in years. Will dominate day 1.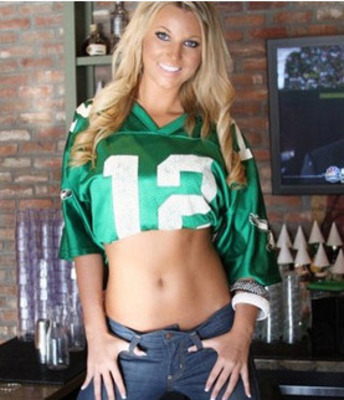 Contest Participant..I'm onto something, right?